Brand
Guidelines
Updated May 2019
We're working hard to fix the broken parts of finance and investing. Our design language has been carefully curated to convey this message.
This guide will help us communicate the Altruist story more effectively. Maintaining a high standard for our brand will help our users (and ourselves) feel good about the work we do.
Altruist is the partner you can always count on. When someone engages with us, they should feel like they're important (because they are).
The work we do has a real-life impact on the people who place their confidence in us. Don't take this lightly.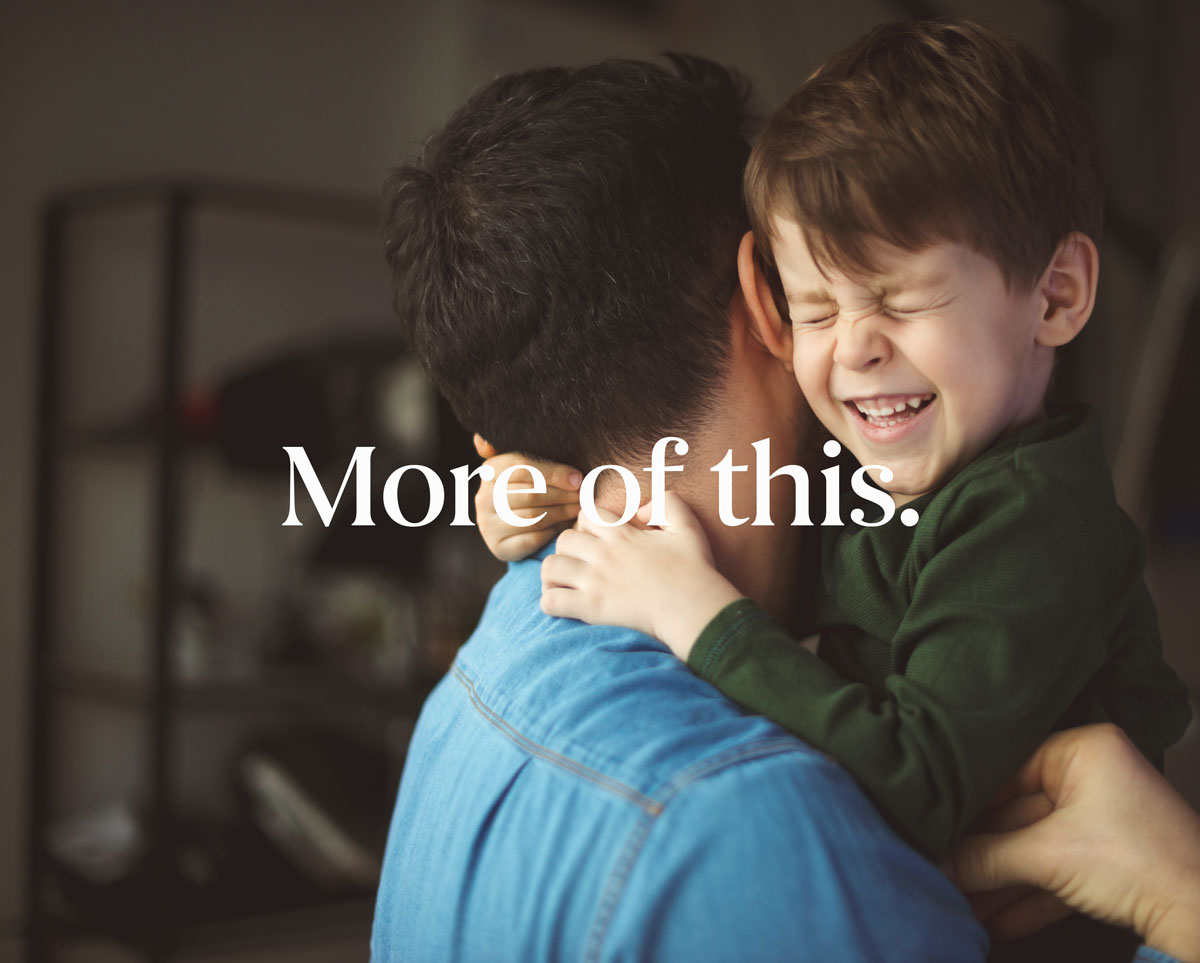 When talking for Altruist, use short sentences spoken in plain terms and make your point quickly. Avoid industry jargon unless the audience you're interacting with is already familiar.
Keep users engaged by providing encouragement during their journey. Our customers are people just like you and me.
Use a calm, but empathetic tone. Stay attentive and reassure them their concern has been heard and is being addressed.
Think of the Altruist persona as a warm parental figure with a PhD in Finance (and they really want you to succeed).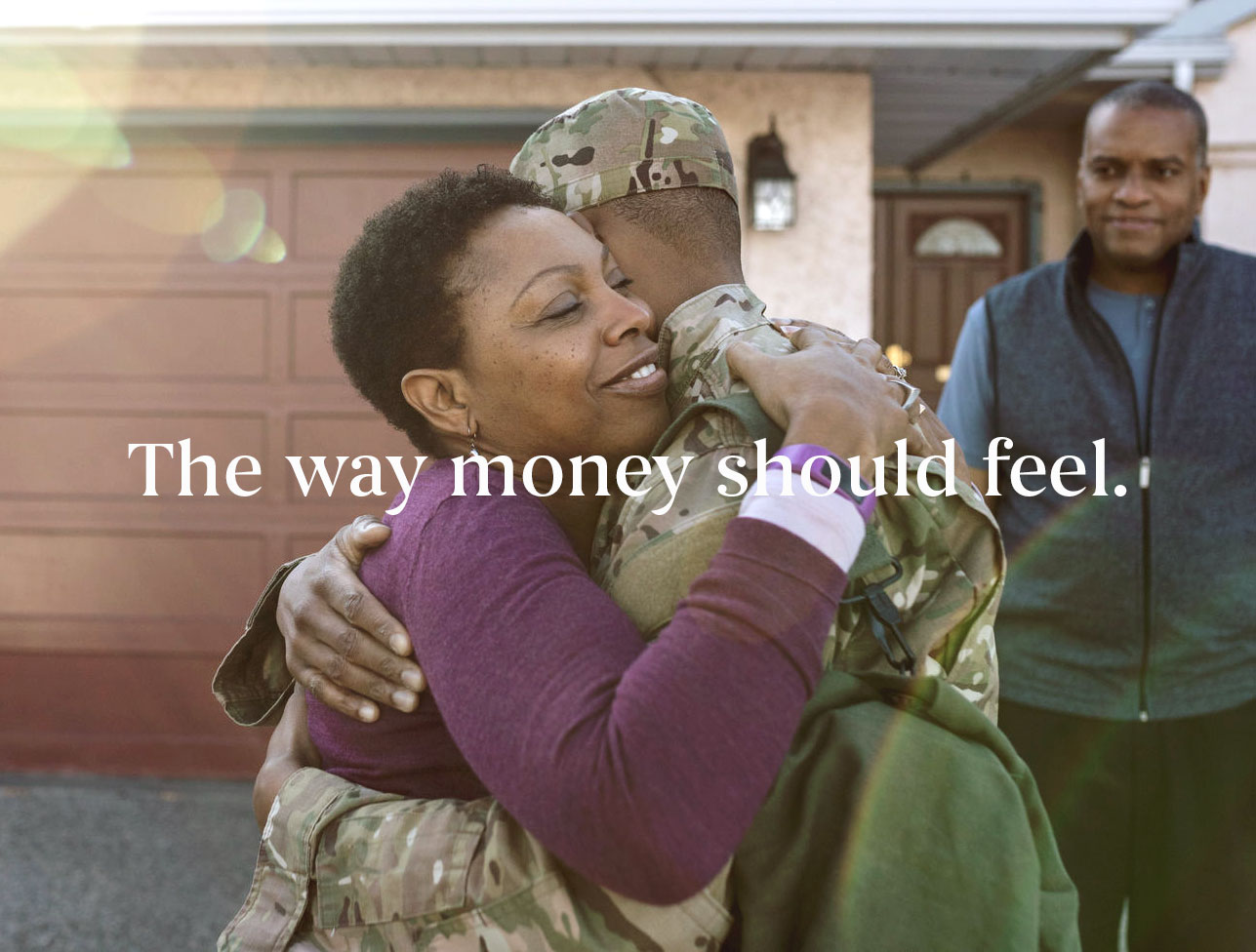 Every interaction with a customer is important. It all feeds into the whole. Altruist users should feel good about their experience.
It starts and ends with the design choices we make, so think about the first time they engage with us along with the ongoing use of our product. It's a continuous conversation.
"Good design is as little as possible. Less, but better, because it concentrates on the essential aspects, 
and the products are not burdened with non-essentials. Back to purity, back to simplicity."

― Dieter Rams
Reduce the complexity of the decisions our users need to make. Add thoughtful points of friction to keep engagement high.
Test your work repetitively. Using Altruist should feel so seamless that you enjoy it.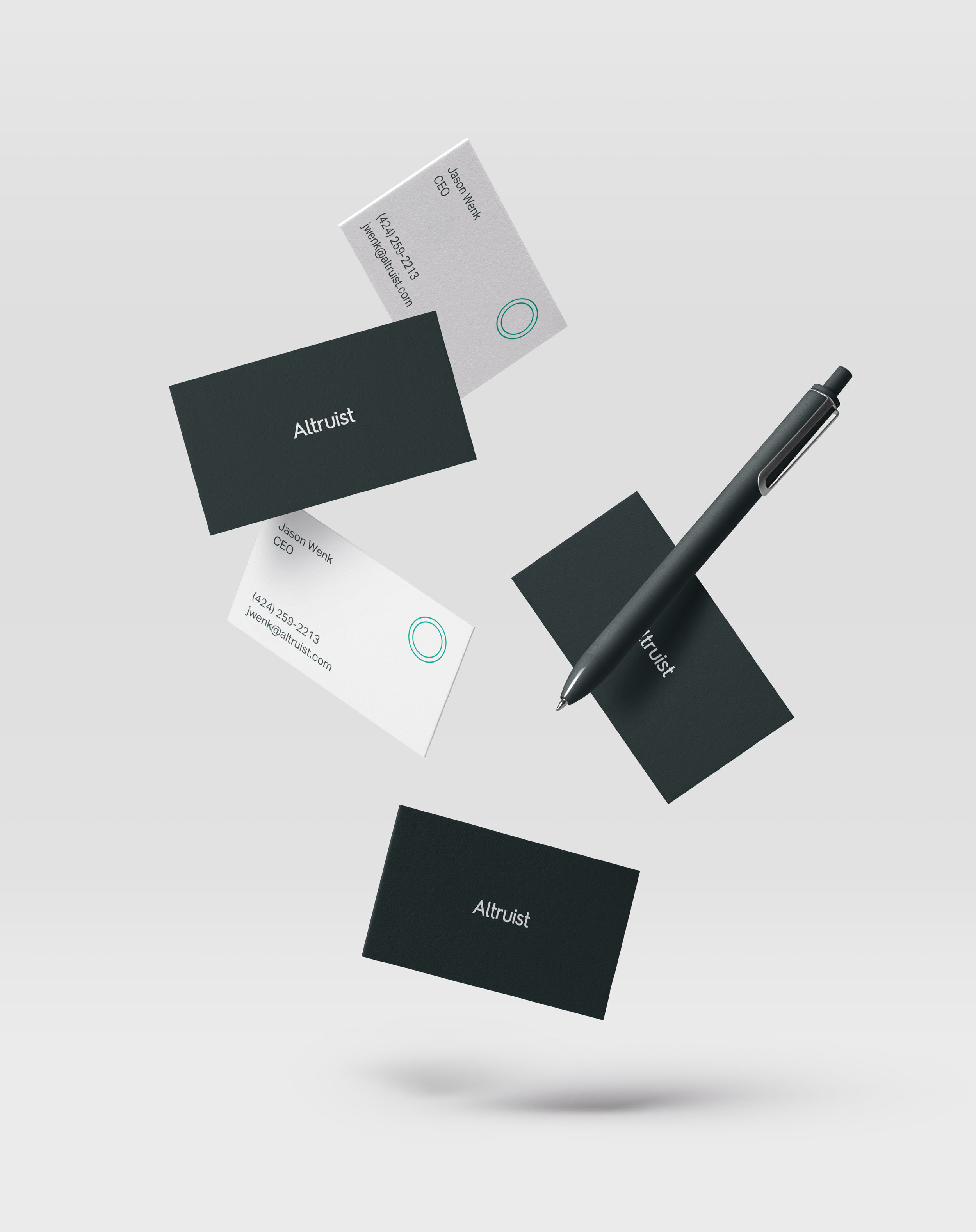 When you use our logo, don't place it too close to other items. Give it plenty of breathing room. Stick to our brand colors and don't alter its shape.
If you're showing the circles in context with the Altruist name, consider leaving the word mark off entirely.
This can also be useful when someone is already familiar with Altruist.
Begum (primary headlines)
Aa Bb Cc Dd Ee Ff Gg Hh Ii Jj Kk Ll Mm Nn Oo Pp Qq Rr Ss Tt Uu Vv Ww Xx Yy Zz 1 2 3 4 5 6 7 8 9.
Aktiv Grotesk (secondary headlines and body text)
Aa Bb Cc Dd Ee Ff Gg Hh Ii Jj Kk Ll Mm Nn Oo Pp Qq Rr Ss Tt Uu Vv Ww Xx Yy Zz 1 2 3 4 5 6 7 8 9.
If you can't use our primary fonts, replace Begum with Georgia and Aktiv Grotesk with Helvetica or Arial.
Green should be used for highlighting items and adding a small splash of color.
Blue is a secondary highlight color for areas of extra emphasis or to add variety to color patterns.
Black can be used for headlines, small blocks of copy, and backgrounds (in small doses).
Dark grey is reserved for paragraph text. Typically works best paired with a headline.
Light grey is used sparingly as a background.
Green highlight is a tertiary highlight color for things like activity statuses.
Remind our users about the good things their money can do for themselves and for others by showing scenes of joy in everyday situations. Focus on the emotion more than the experience.
Choose a diverse set of images. Representing a variety of people helps everyone feel included.
Avoid staged photos and try to choose mid-action shots.
Altruist photos should be treated with a warming color balance and a hint of a brown in the shadows. Contact design for guidance.
Altruist utilizes three unique taglines that all convey our core message.
The way money should feel.
This is our primary tagline. It can be used in a broad sense to speak to all audiences. It resonates at an intrinsic level and pairs best with images that depict intimate moments or joyful people.
Feel good about your money.
As a variation of our primary headline, this pairs best with scenes showing family interaction. It's best to use more subtle emotions rather than extreme joy.
Feel good about your financial advice.
A slight adjustment to the previous headline creates a more targeted approach. It still works for both investors and financial advisors but specifies the main purpose of Altruist.
Letterhead & Presentation Templates
Please use one of the variations below to make sure our image stays consistent across the internet.
Consider the context it'll be seen in. For example, a white background profile picture may not pair well with a website that has a white background (or it may pair great).
Test your selection on multiple devices and consider the various contexts it'll be seen in.
Questions
Your help in delivering a great brand experience to our user base is appreciated. Never hesitate to ask for help and do your best to run all communication through design.
Contact design@altruist.com with questions.